MACRO FRIENDLY TREATS 1.0 COOKBOOK
The recipe eBook contains 50 of the easiest, tastiest, macro-friendly treats. Ranging from breakfasts, cakes, cookies, ice cream, and other delicious baked goods.
Full macronutrient breakdown for each and every recipe. Also, not only just nutritional information for the serving, but for the whole recipe as well. No guess work. Just simple, protein-packed recipes.

These recipes are EASY! No crazy ingredients that you can't find. No tedious instructions. Simple, delicious, and mot every recipe can be made with just one bowl.

Featuring some of the most favorite requested recipes:

- Oreo Protein Cake
- Protein Cookie Crisp Cereal
- Frosted Animal Cracker Protein Blondies


- Anabolic Protein French Toast

- Anabolic Protein Ice Cream
We are committed to making a few of the BEST supplements on the market. Nutrition can be simple, so let us help you with the key supplements you need. ONE Greens and ONE Protein are so versatile that you won't need any other brand!
We got fed up with supplement industry lies, proprietary blends, and false claims. We promise to always be 100% transparent. No proprietary blends, no false advertising. What you see is exactly what you get, nothing more and nothing less.
Science-backed ingredients to give you everything you need, and nothing you don't. Our ingredients were specifically selected after extensive research and trusted data from top sources including Harvard, MayoClinic, and more.
No questioning what the calories or macros are because it is already calculated. And, for those of you with big appetites, the macros for the whole recipe is also included!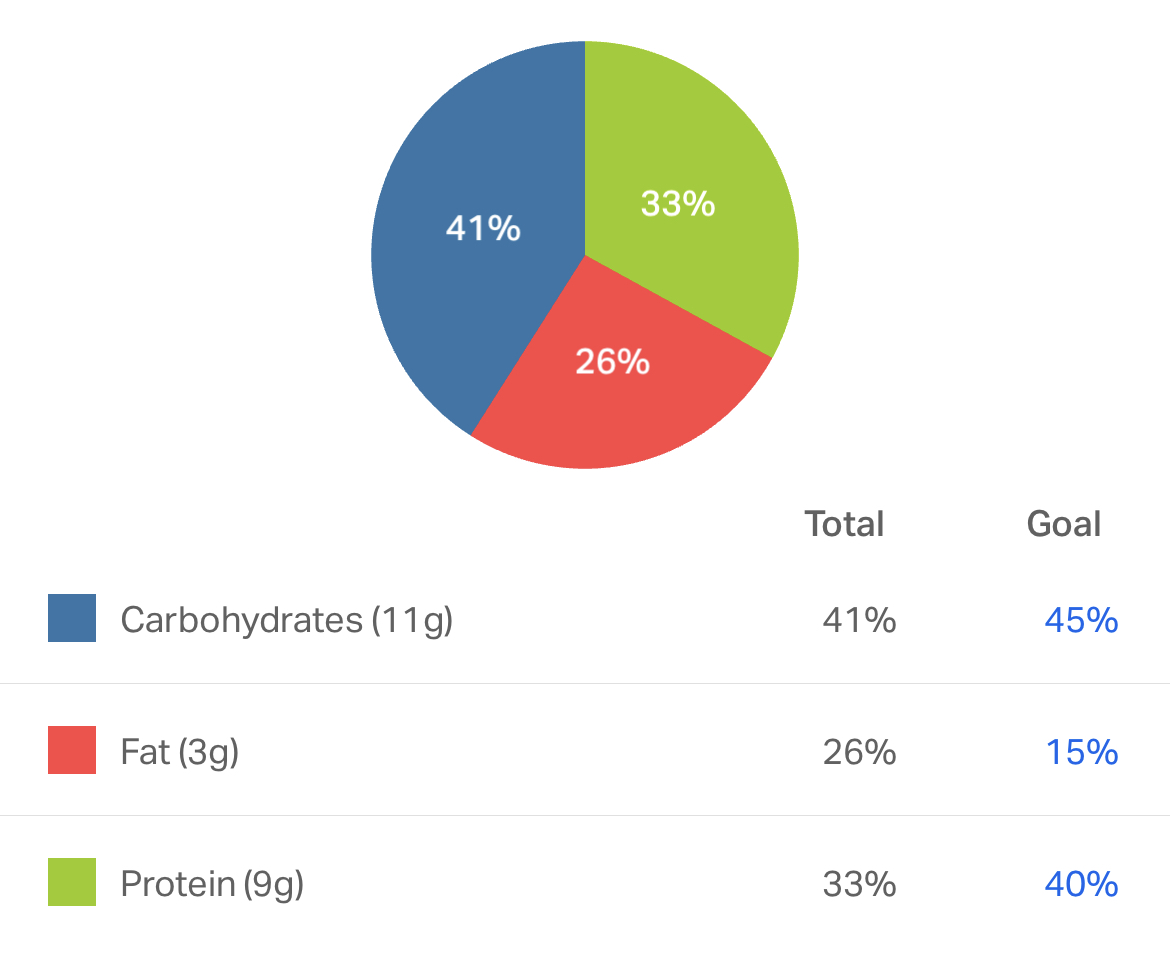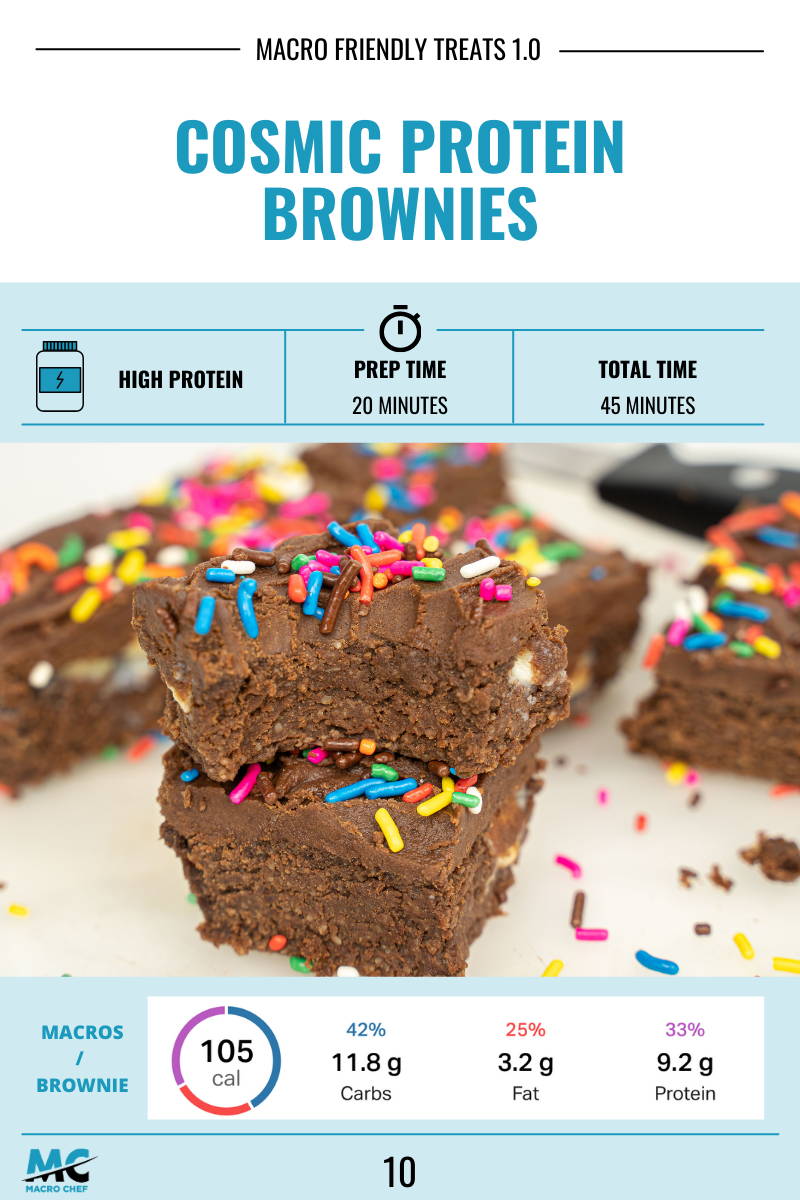 10+ amazing, easy breakfast recipes to start every day right including:
✅ Anabolic Protein French Toast
✅ Protein Biscuits
✅ Protein Cookie Crisp Cereal
✅ MacroChef PROATS
✅ 3-Ingredient Protein Pancakes
and more...
Some of our favorite baked goods, treats and cakes sure to make you wonder why you'd ever need the regular version. Including the following (and more):
✅ Oreo Protein Cake

✅ Deep Dish Protein Cookie Cake
✅ Classic Protein Cheesecake
✅ Protein Apple Pie
✅ Blueberry Protein Poptarts

✅ Red Velvet Protein Cake
and more...
You know that MacroChef loves his cookies, so there are cookies a plenty in this. They are easy, packed with protein, and super low calorie!
✅ Double Chocolate Protein Cookies
✅ Protein Oatmeal Cream Pies
✅ Chocolate Chip Protein Cookies
✅ Classic Peanut Butter Cookies
✅ Snicker's Stuffed Protein Cookies
and more...
The BEST protein brownie and blondie recipes you will ever try. They taste so good you won't want to make the unhealthy, calorie-laden version!
✅ Reese's PB Cup Protein Blondies
✅ BEST Protein Brownies
✅ Cosmic Protein Brownies
✅ Frosted Animal Cracker Protein Blondies
✅ Monster Cookie Protein Bars
✅ Peanut Butter Swirl Brownies
and more...
Sometimes you just need something quick and easy. Amazing, simple, no-bake recipes that most of them are ready in less than 10 minutes. Here are just a few of them:
✅ Easy Protein Lava Cake
✅ Protein Brownie Batter
✅ Low Calorie Protein Peanut Butter Spread
✅ Low Calorie Blueberry Jam
✅ Sugar Free Protein Hot Chocolate
✅ Birthday Cake Protein Balls
✅ PB Cookie Protein Pie
and more...
Anabolic protein ice cream is one of the best low calorie, easy, and delicious treats you can make. With this recipe, you can make so many delicious variations and get nearly 2 liters of protein ice cream for 300 calories. Can't be beat!
✅ Strawberry Anabolic Protein Ice Cream
✅ Blueberry Anabolic Protein Ice Cream
✅ Pumpkin Oreo Protein Milkshake
✅ Peanut Butter Banana Protein Ice Cream
✅ Oreo Protein Blizzard